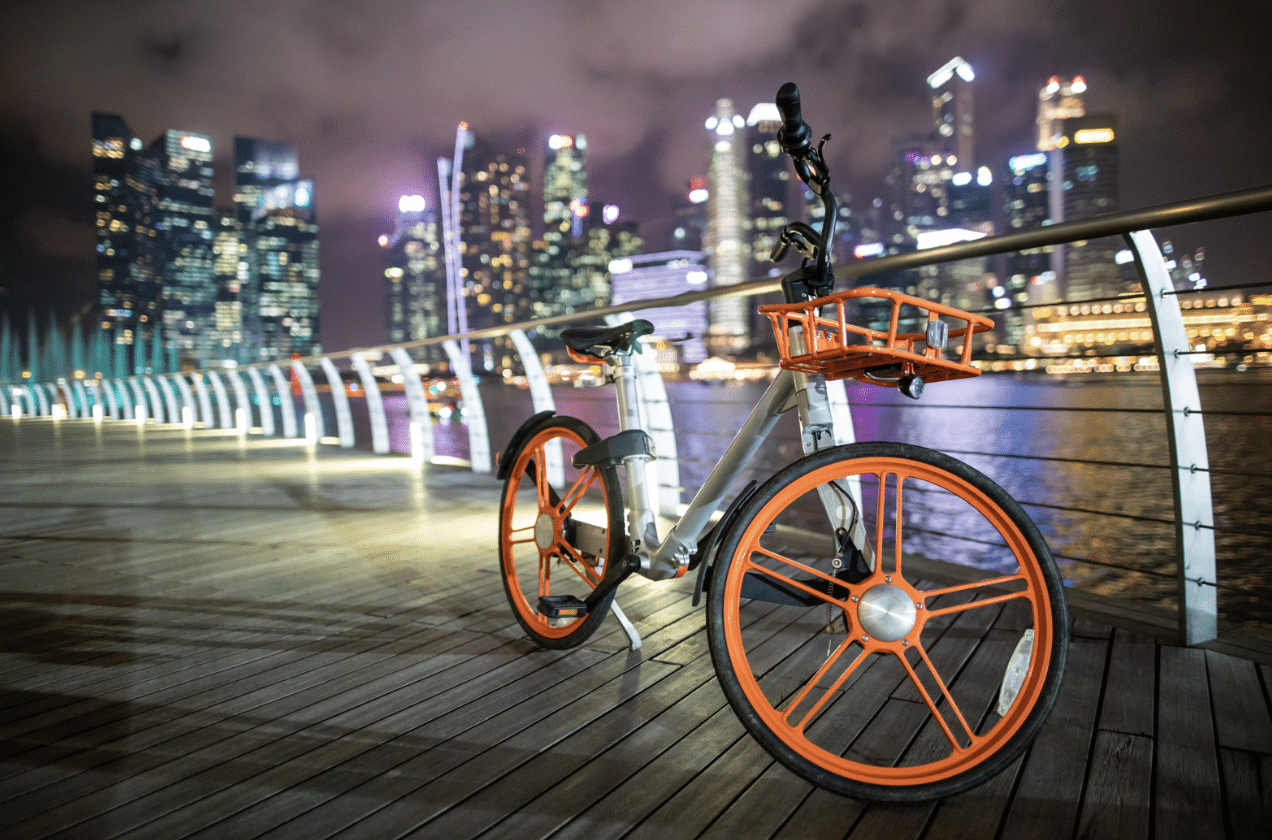 While Singapore is known for its urban vibrancy, it also offers an array of excellent cycling routes for enthusiasts of all levels. Whether you are exploring the tranquil trails at East Coast Park or soaking in the vibrant scenes around Marina Bay, the city offers a canvas of diverse and exhilarating cycling routes.
Dive into this guide to uncover the best locales for a fulfilling cycling adventure amidst Singapore's picturesque landscapes.
1. East Coast Park
Sure, the Singapore Botanic Gardens has loads to see — but the downside is that visitors are not allowed to cycle within the attraction. So, what's the next best spot? East Coast Park, with its expansive coastline, is a haven for cycling enthusiasts of all levels. Its variety of trails caters to both beginners and seasoned cyclists.
For the Advanced Cyclists: The Eastern Coastal Park Connector Network (ECPN)
Ready for a four to 8-hour long ride? Tucked away in the heart of Singapore's landscape lies a cyclist's dream: the East Coast Park Connector Network, a sprawling 42-kilometre cycling trail that's sure to delight riders of all levels, especially the advanced ones. Comprising seven interconnected park connectors, the ECPCN seamlessly weaves together some of the island's most beloved beach parks, including the iconic East Coast, Changi Beach, and Pasir Ris.
One of the ECPCN's standout features is its abundant shading, providing not only relief from Singapore's tropical sun but also breathtaking views along the coastline. Along the way, you'll find convenient amenities such as restrooms and a variety of eateries to refuel your energy.
For this cycling adventure, you can choose to bring your trusty sports bicycle or opt for the convenience of renting one from any of the PCN Pitstops. What's fantastic about this network is that you can drop off your rented bike at any of the other Pitstops along the ECPCN, eliminating the need to backtrack.
For the Beginners: Eastern Coastal Loop
If the ECPCN is too big of a challenge to conquer, fret not! There's also the Eastern Coastal Loop. The trail will take around two hours to complete — a kicker of a workout if you ask us.
A segment of the Eastern Coastal Loop seamlessly connects the vibrant Pasir Ris to the bustling East Coast Park, a beloved haven for cycling enthusiasts. As you journey along this captivating route, you'll have your pick of delightful stopovers amidst the numerous lush green pockets and parks that dot the loop. Alternatively, you can take a well-deserved break at the various food centres, treating yourself to a diverse array of culinary delights and refreshing beverages.
But the ultimate highlight awaits you at East Coast Park, where you can cool your feet in the gentle embrace of lapping waves.
2. Marina Bay
Marina Bay is one of the trendiest places to visit in Singapore and is a favoured destination for cyclists of all levels. With its well-planned routes, it accommodates both leisure cyclists and those seeking a bit of a challenge. Consider these routes:
For the Intermediate Cyclists: Marina Bay Loop
For those who seek the enchantment of a sunset journey, look no further than this picturesque route! The Marina Bay loop, stretching across 11 kilometres, commences its journey at the iconic Marina Bay Sands. From there, your path meanders gracefully, leading you across the ethereal Helix Bridge and guiding you towards the cultural wonders of the Esplanade and the iconic Merlion statue.
Also for the Intermediate Cyclists: Gardens by the Bay Loop
If you're up for an added dose of adventure and a bit of a challenge, why not elevate this route by transforming it into a captivating double loop? Venture in the opposite direction, immersing yourself in the scenic journey that unfolds towards Marina Barrage. It's a chance to embrace even more of Singapore's stunning landscapes while doubling your cycling delight.
3. The Jurassic Mile
The Jurassic Mile, located near Changi Airport, offers a one-of-a-kind cycling experience, combining a well-maintained path with the thrill of Singapore's prehistoric past.
At the Jurassic Mile, cyclists of all skill levels are invited to embark on an adventure that is both leisurely and exhilarating. Here are some of the routes you can take:
For the Beginners: Jurassic Mile
Step into a world lost in time at the Jurassic Mile, Singapore's latest and most extensive permanent outdoor exhibition of life-sized dinosaurs. Along a sprawling 1-kilometre stretch of the cycling trail, you'll encounter over 20 lifelike renditions of prehistoric creatures spanning nine distinct species. Among them, a colossal dinosaur stands tall at nearly 5 metres high, a sight to behold. From the towering presence of a Tyrannosaurus Rex to the intriguing display of gigantic dinosaur eggs, cyclists are in for a jaw-dropping experience at the Changi Jurassic Mile.
For the Intermediate Cyclists: Changi Airport to East Coast Park
A novel trail connecting Changi Airport and the beloved East Coast Park has officially been unveiled not too long ago. This 3.5-kilometre route introduces a groundbreaking opportunity for visitors to cycle their way right to the airport, an adventure like never before.
The pièce de résistance of this journey is the captivating permanent outdoor exhibit at the aforementioned Jurassic Mile. Moreover, this exciting trail is complemented by a range of facilities at convenient pit stops. Here, you can access bicycle rentals, pay-per-use showers to freshen up, a dedicated washing bay for your convenience, and even a charming new café to refuel your senses.
Crafting Your Perfect Cycling Adventure with Maxi Taxi
Looking to explore the scenic wonders of Singapore by bike? Make your adventure smooth and hassle-free with Maxi Taxi's bicycle transport service. From the lively East Coast Park to the unique Jurassic Mile, we facilitate easy transitions between Singapore's top cycling destinations.
For tourists, our airport transfer allows you to effortlessly travel from Changi Airport to your hotel and swiftly transition to cycling along the city's most picturesque paths. Trust Maxi Taxi's transportation services to make your cycling experiences seamless and memorable.