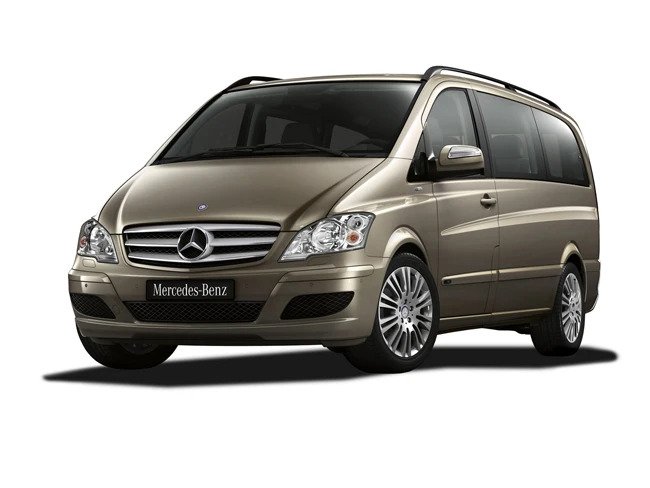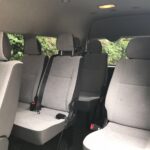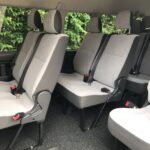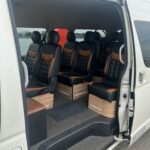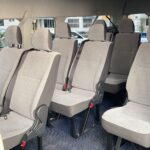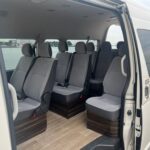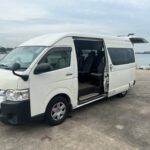 7 Seater Maxi Cab Pricing Details
7 Seater Maxi Cab 1 Way Transfer/Departure: $65.00
7 Seater Maxi Cab Arrival (Airport Pick up): $70.00
7 Seater Maxi Cab Hourly Booking Rate: $65.00
Compliment: For one- way transfers there is a 15 minute grace period from the time of booking time, once the timing has passed, a $10 charge will be levied per 15 minute block.
Arrival transfers come with a 60 minute waiting time from when the flight lands, after which there be a $10 surcharged per 15 minutes incurred.
There is a minimum of 3 hours required to book hourly charters.
$10 midnight surcharge will be applicable from 2300Hrs – 0700Hrs.
Additional Stops are chargeable at a rate of $10 to $15 depending on distance.
For Pickup or Dropoff Location in these Zones: Sembawang, Canberra, Woodlands, Marsiling, Jurong East/West, Bukit Batok East/West, Tuas Road, Choa Chu Kang, Admiralty, Teck Whye, Yishun, Bukit Panjang, Sunset Way, Pandan, Clementi – $10 surcharge applies.
For Pickup or Dropoff Location in these Zones: Tuas Avenue, Tuas South, Tuas South Boulevard – $30 surcharge applies.
Bike Rides Without Any of the Hassle with Transport Service
Have you recently taken an interest in recreational cycling in Singapore due to the restrictions that came with the pandemic? Maybe you have spent several weekends exploring cycling routes and you are thinking of conquering the coast-to-coast trail soon. The coast-to-coast trail is a 36km trail that takes you across several parks and park connectors from Jurong Lake Gardens to Lornie Nature Corridor, then Coney Island in the northeastern part of Singapore. With such an arduous journey, you will definitely benefit from the services of a bike transporter like Maxi Taxi that can transport you and your bicycle back home safely in our cars after a long ride.
Why Get a Bike Transporter?
Hours of cycling on the road can take a toll on your body. While you can easily catch your breath by getting a ride home on a taxi, your bicycle might not be able to fit in the boot of a regular-sized car. But fret not, as our bicycle transport services can easily fit you and your bike in our spacious six-seater cars. During a coast-to-coast cycling session, road conditions might not be ideal in some parts of Singapore, potentially causing tyre punctures or bicycle breakdown. You wouldn't want to be stranded in the middle of Tuas with your spoilt bike, would you? Lucky for you, Maxi Taxi can send a car to pick you and your bike up and transport you home, from wherever you are, at any time.
The Maxi Taxi Bike Transport Difference
One of the key differences between Maxi Taxi and ordinary taxis in Singapore is our approach to bicycle transportation. While most regular taxis can only accommodate one or two bicycles at most if they have sufficient space and if your bicycle is foldable or have removable wheels, Maxi Taxi offers a more spacious and convenient solution. Instead of relying on a bicycle rack or mount, Maxi Taxi has a fleet of vehicles, including a
9-seater taxi
that can transport multiple bicycles simultaneously. This means that groups of cyclists or families with multiple bikes can travel together without worrying about fitting everything inside a small car or taxi. However, if you prefer not to go through the hassle of dismantling your bike, Maxi Taxi offers a
minibus shuttle service
and other bicycle transport services in Singapore that allows for easy and hassle-free transportation of bikes. You can just load your bike directly into the van and be on your way. Whether you need to transport your bike to a cycling event, a park, or any other destination in Singapore, Maxi Taxi, one of the leading bike transporters in Singapore, can provide a reliable and hassle-free solution.
Let Us Do The Heavy Lifting
Getting a brand new bicycle for your latest hobby? Trust bicycle transport services by 
Maxi Taxi
 to pick up your new purchase on your behalf and get it delivered to your home – yes, our drivers will even send your bicycle up to your doorstep. Make full use of our door-to-door bicycle transport services to serve your needs. Whether you need your bicycle delivered from your friend's place or to be picked up from a shop, we have got you covered.
Why Maxi Taxi?
Other than bicycle transportation services, Maxi Taxi also provides the finest luxurious travel services in Singapore. Our transportation services include airport arrival pickups and departure, hourly charters, chauffeur services for private tours and limousine pickups and dropoffs for corporate events.
Send us an enquiry
 to find out more about our services and 
rates
 on our website now.