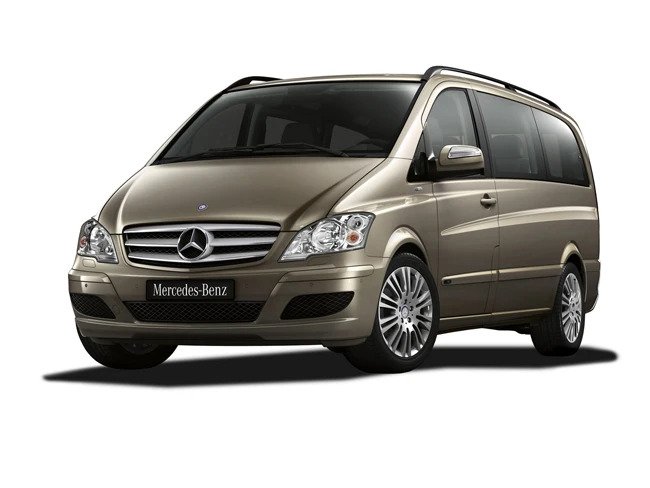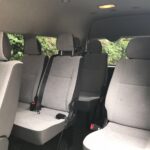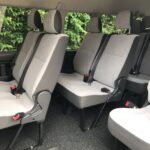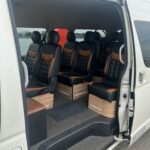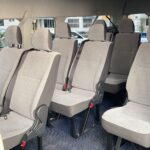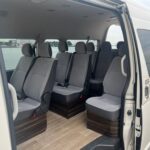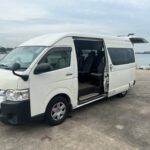 7 Seater Maxi Cab Pricing Details
7 Seater Maxi Cab 1 Way Transfer/Departure: $65.00
7 Seater Maxi Cab Arrival (Airport Pick up): $70.00
7 Seater Maxi Cab Hourly Booking Rate: $65.00
Compliment: For one- way transfers there is a 15 minute grace period from the time of booking time, once the timing has passed, a $10 charge will be levied per 15 minute block.
Arrival transfers come with a 60 minute waiting time from when the flight lands, after which there be a $10 surcharged per 15 minutes incurred.
There is a minimum of 3 hours required to book hourly charters.
$10 midnight surcharge will be applicable from 2300Hrs – 0700Hrs.
Additional Stops are chargeable at a rate of $10 to $15 depending on distance.
For Pickup or Dropoff Location in these Zones: Sembawang, Canberra, Woodlands, Marsiling, Jurong East/West, Bukit Batok East/West, Tuas Road, Choa Chu Kang, Admiralty, Teck Whye, Yishun, Bukit Panjang, Sunset Way, Pandan, Clementi – $10 surcharge applies.
For Pickup or Dropoff Location in these Zones: Tuas Avenue, Tuas South, Tuas South Boulevard – $30 surcharge applies.
Minibus and Van Transport Services in Singapore
Travelling around Singapore in large groups can be a tricky feat, especially when trying to keep everyone comfortable while maintaining punctuality. Be it for corporate transportation or city tours, Maxi Taxi offers a range of minibus and van transport services to get you from one point in Singapore to another. By hiring our minibus shuttle services, you will not only get to your destination safely, but you will never have to stress about parking your vehicle in the perfect spot. With an extensive fleet of vans and minibuses available for rental, finding a private chauffeur to fulfil any of your transportation needs is made easy.
Van and Minibus Shuttle Service
When you charter our minibus shuttle services, such as Maxi Taxi's minibus rentals, our team of experienced and licensed drivers will transport you from any location. Whether from the airport, wedding venues, or after sightseeing around the city, the minibuses or vans you charter are equipped with high-quality fittings that deliver a classy ride.
Our van and bus drivers plan out the safest, fastest, and most efficient route to send you to your destination on time. Factoring in the weather and peak traffic hours, our private van and minibus chauffeurs will consider every aspect of your travels to ensure you are never late for appointments. In addition, all our vans and minibuses are immaculately maintained and sanitised so that comfort levels remain high throughout the journey.
The Benefits of Renting Chartered Buses in Singapore
A chartered bus is a type of transportation service that allows individuals or groups to rent an entire bus for a specific time period and destination. This means that the bus is exclusively used by the group that has chartered it, rather than being open to the general public like a regular bus service. Chartered buses can be used for a variety of purposes, such as corporate transportation, school trips, weddings, and tours, and they offer flexibility in terms of routes and schedules.
Get in Touch for Minibus Rentals
At Maxi Taxi, we understand all the qualms and hassles of getting a large group of people to a specific location on time. Taking the common challenges into consideration, we deliver on our promise as the leading land transportation service provider in Singapore by offering clients the most cost-efficient travel solutions. Our minibus rentals, which range from 13-seater van rentals to 7-seat maxi cabs, are a convenient option for anyone looking to get around Singapore with ease. Get in touch with us and request a quote today! Alternatively, browse through our rates and charter bus rentals, or leverage our van transport services in Singapore.
Frequently Asked Questions about Minibus and Van Rentals in Singapore
The cost of a shuttle bus in Singapore can vary depending on the service provider, route, and bus duration of the trip. However, Maxi Taxi minibus shuttle services in Singapore offer affordable prices for our minibuses and vans, which can be a great option for group transportation needs. Reach out to us for more information.