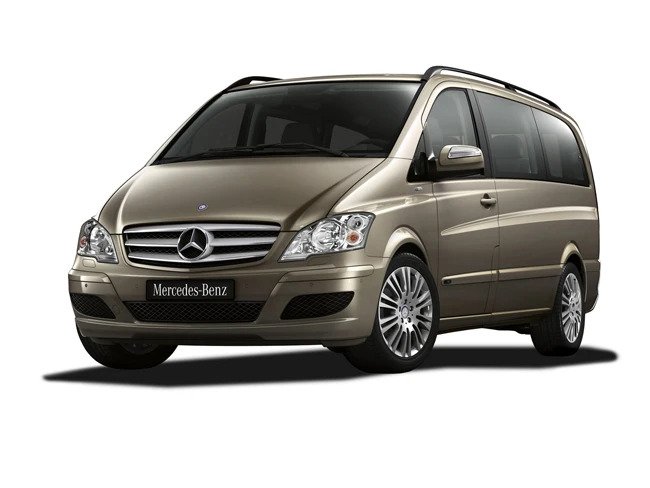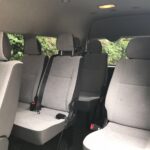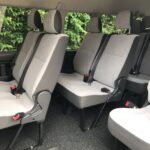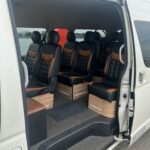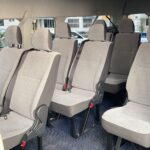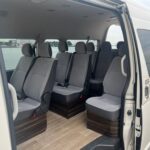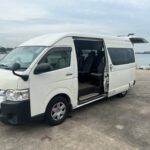 7 Seater Maxi Cab Pricing Details
7 Seater Maxi Cab 1 Way Transfer/Departure: $65.00
7 Seater Maxi Cab Arrival (Airport Pick up): $70.00
7 Seater Maxi Cab Hourly Booking Rate: $65.00
Compliment: For one- way transfers there is a 15 minute grace period from the time of booking time, once the timing has passed, a $10 charge will be levied per 15 minute block.
Arrival transfers come with a 60 minute waiting time from when the flight lands, after which there be a $10 surcharged per 15 minutes incurred.
There is a minimum of 3 hours required to book hourly charters.
$10 midnight surcharge will be applicable from 2300Hrs – 0700Hrs.
Additional Stops are chargeable at a rate of $10 to $15 depending on distance.
For Pickup or Dropoff Location in these Zones: Sembawang, Canberra, Woodlands, Marsiling, Jurong East/West, Bukit Batok East/West, Tuas Road, Choa Chu Kang, Admiralty, Teck Whye, Yishun, Bukit Panjang, Sunset Way, Pandan, Clementi – $10 surcharge applies.
For Pickup or Dropoff Location in these Zones: Tuas Avenue, Tuas South, Tuas South Boulevard – $30 surcharge applies.
Looking for a reliable and hassle-free maxi cab booking in Singapore? Look no further than Maxi Taxi. Our online booking system makes it easy and convenient to reserve a maxi cab for your transportation needs. Whether you need to travel to and from the airport, attend a business meeting or conference, or simply want to explore the city with your family or friends, our maxi cab services can accommodate you comfortably.
Breeze Through Your Day With Our Maxi Cab Daily Rental Services
In need of transport to take you from place to place? It can be simple to settle your own commuting needs, but what if you have more to accommodate? Here's where our Maxi Taxi maxi cab services can come in handy to take the load off your shoulders. Booking a maxi cab makes a practical solution for ultimate convenience and comfort throughout the day – especially if you've got more than one location to head off to. 
Benefits of Maxi Cab Services
There are many reasons why you should opt for our maxi cab services in Singapore. For instance, if you're planning a corporate training session, you may want to arrange transport for your employees to ensure that everyone makes it punctually. In order to stick to the plan with minimal delays, you'll definitely need a ride that can guarantee timely arrival, more so during peak hours. By having maxi cab booking online, your transport convenience is guaranteed. With friendly and helpful chauffeurs at your service here at Maxi Taxi, you can get to your destination in no time!
From a starting rate of $55, our fleet of luxurious, smooth 4–13 seaters ensures a one-of-a-kind transport experience. Whether you require a one-off maxi cab service or daily vehicle rental, our maxi cab prices vary based on the number of seats, and we have a wide range of packages to suit every need. Our maxi cabs are also designed to be wheelchair-friendly transport services to ensure a safe and comfortable ride for everyone. Our drivers are trained to provide assistance and support to passengers with mobility issues, ensuring a comfortable and stress-free journey.
Your Go-to for Reliable Maxi Cab Services
If this is your first time booking maxi cab services online, it may be daunting to start from scratch and pick the right service. However, it will be a hassle-free process when you work with Maxi Taxi, your one-stop solution for all your transportation needs in Singapore. With 24/7 professional services at your disposal, our team will help you secure your maxi cab booking in advance so you can have peace of mind. For more information, feel free to get in touch with us – we'll be happy to assist you with the online booking process.