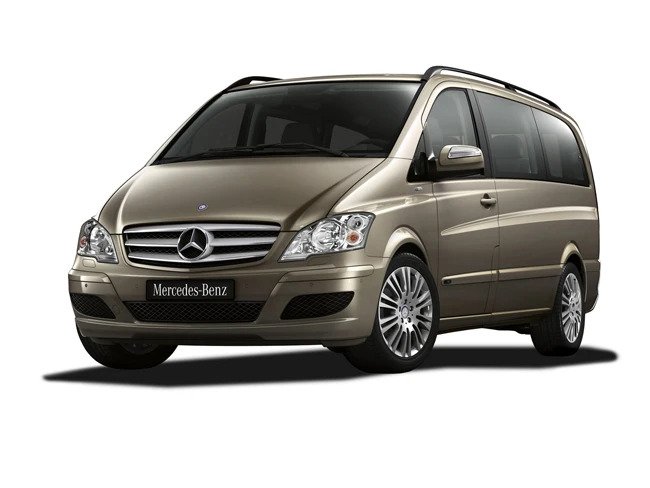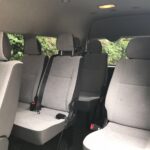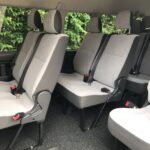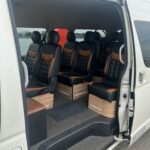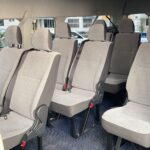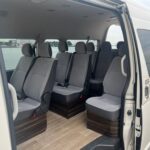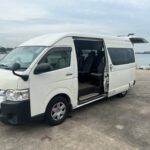 7 Seater Maxi Cab Pricing Details
7 Seater Maxi Cab 1 Way Transfer/Departure: $65.00
7 Seater Maxi Cab Arrival (Airport Pick up): $70.00
7 Seater Maxi Cab Hourly Booking Rate: $65.00
Compliment: For one- way transfers there is a 15 minute grace period from the time of booking time, once the timing has passed, a $10 charge will be levied per 15 minute block.
Arrival transfers come with a 60 minute waiting time from when the flight lands, after which there be a $10 surcharged per 15 minutes incurred.
There is a minimum of 3 hours required to book hourly charters.
$10 midnight surcharge will be applicable from 2300Hrs – 0700Hrs.
Additional Stops are chargeable at a rate of $10 to $15 depending on distance.
For Pickup or Dropoff Location in these Zones: Sembawang, Canberra, Woodlands, Marsiling, Jurong East/West, Bukit Batok East/West, Tuas Road, Choa Chu Kang, Admiralty, Teck Whye, Yishun, Bukit Panjang, Sunset Way, Pandan, Clementi – $10 surcharge applies.
For Pickup or Dropoff Location in these Zones: Tuas Avenue, Tuas South, Tuas South Boulevard – $30 surcharge applies.
Personal Chauffer Services in Singapore
Thought that hiring a personal chauffeur service was only for business purposes? Well, not anymore. Once commonplace only amongst businessmen and entrepreneurs, premium chauffeur driven services have now become more popular for occasions outside of business. Simply search "chauffeur service near me", and you'll be able to see a full line of offerings for anything from weddings to daily commutes. With a range of private chauffeur driven services available at your disposal, finding a private chauffeur in Singapore for any of your transportation needs is now a breeze – especially with Maxi Taxi Limousines.
Making luxury travel convenient and affordable, our travel services include 4 to 13-seater transportation solutions. Priding ourselves on premium transportation services, our personal chauffeur services and drivers offer exclusivity to clients who require top-notch transportation that caters to their packed schedules and lifestyles.
Benefits of a Private Chauffeur Driven Service
Do not own a car? A chauffeur driven service is a rational choice when looking for timely point-to-point transfers. Booking such services for a sustained period also opens you up to major discount opportunities with the travel company. On-call 24/7, you can also get from A to B in style. Other benefits of our premium chauffeur service include:
1. Efficiency
By hiring chauffeur services in Singapore, you not only get to your destination safely, but you also do not have to worry about finding the perfect spot to park your vehicle. Since you do not have to keep your eyes on the road all the time, you can utilise your travel time for more important tasks.
2. Timeliness
It is every private chauffeurs' duty to plan out the safest, fastest, and most efficient route to get you to your desired location on time. Taking into consideration the weather and other road issues, our private chauffeur will account for everything and ensure you'll never be late for any appointments, flights, or meetings.
3. Professionalism
At Maxi Taxi Limousines, our fleet of private cars and limousines are modern and luxurious. From the Mercedes E-Class to the Toyota High roof 13 seaters, you can take pride in the appearance of the vehicles you will be travelling in. WIth only experienced and licensed drivers hired, a smooth and safe journey is guaranteed with us.
Get in Touch for Personal Chauffeur Services in Singapore
Travel in class with Maxi Taxi Limousines. Impress your clients, wedding guests, or friends with our premium chauffeur services. Get in touch with us and request a quote today! Alternatively, browse through our rates and book away!