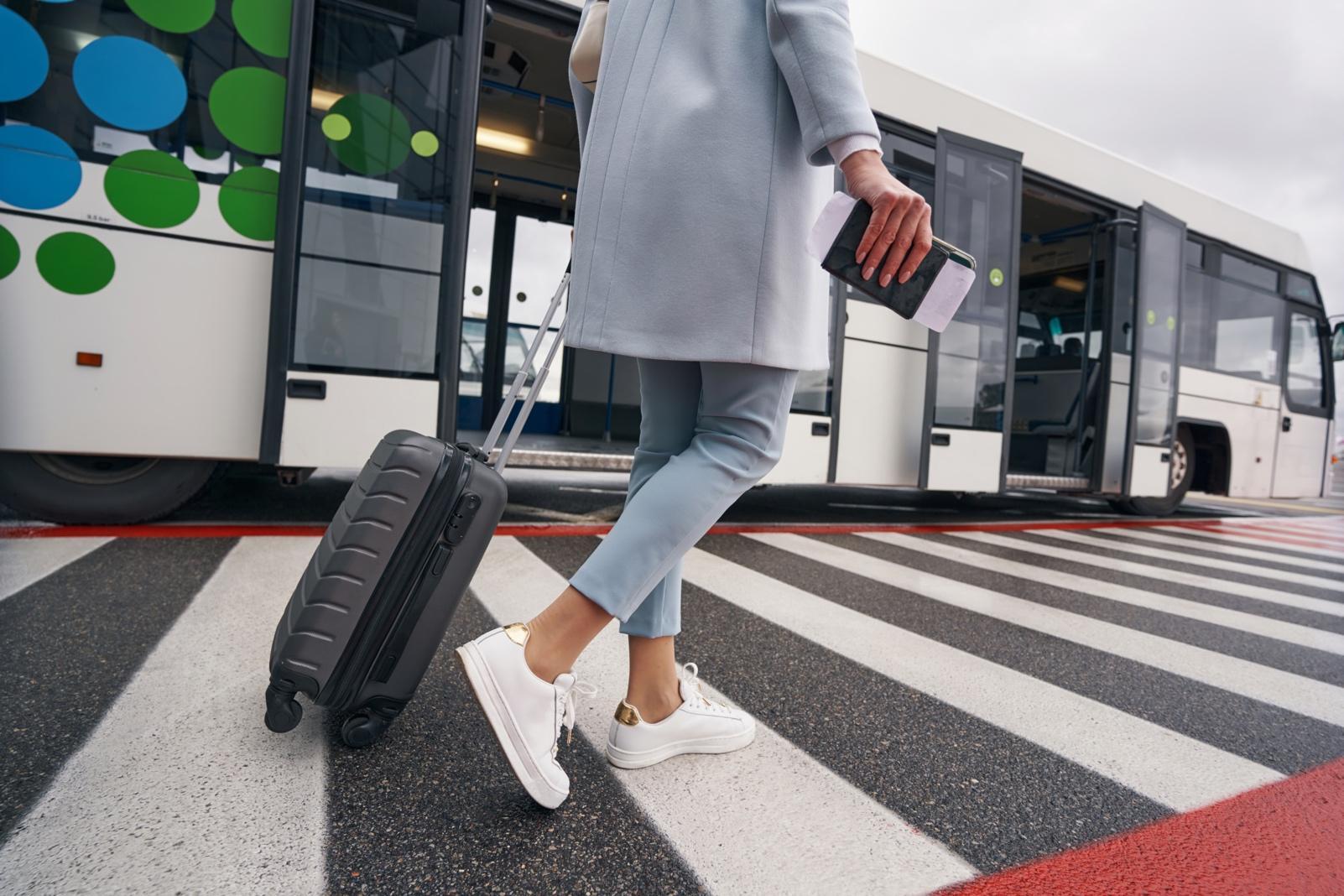 Imagine it's your first day landing in Singapore. You're stuck with your heavy luggage and trying to figure out how you can get to your hotel without the additional hassle. You think of riding the bus or the train, but with your luggage, it can be difficult to reach the station without dealing with the influx of passengers. You then contemplate riding a taxi, but the price can be too steep, especially during peak hours. Who knew that getting from Changi Airport to your hotel could be challenging?
Whether you're a first-time tourist in Singapore or a frequent traveler to the island, knowing the most efficient way to travel from Changi Airport to your hotel is the first thing you need to do. However, despite reviewing your routes and laying out your travel options, you may still find it confusing as you're not locally accustomed to the different modes of transportation on the island. This lack of ample knowledge can be frustrating. This guide aims to show you how traveling from Changi Airport to your preferred destination through a shuttle service is an easier and more comfortable transportation option and why you might need a shuttle to tour Singapore.
From Changi Airport to Your Hotel
Trains are one of Singapore's most commonly used modes of transport, but they are not as convenient if you've just arrived in the country because they can be instantly filled with passengers. Trains may be cheaper than taxis, but they are not as comfortable. You may choose to flag a cab, but since it's your first day on the island, you may want to save your budget in case you need it throughout your stay. You may opt for the Changi City Point Shuttle Bus, but it has limited routes. One of the most convenient modes of transport from the airport to your hotel is to look for a cheap airport transfer service that can take you anywhere in Singapore. This option allows you to sit comfortably without worrying about lugging your bags along as you navigate your way to your hotel. Instead, you can enjoy the cosy seats and ample space that a shuttle service can provide.
From Your Hotel to Various Tourist Sites
Now that you've finally arrived at your hotel, it's time to answer the following question: What's the best way to explore various tourist sites in Singapore? The cheapest way is through the train or the bus; however, cheap doesn't always mean convenient. There may be times when trains are packed, and buses get stuck in traffic. As a result, you may end up waiting for a long time to board the train or find a bus with accessible seats. Taxis offer privacy and comfort but can also be fully-booked or difficult to flag down, especially during rush hours.
Suppose you prefer a more accommodating and efficient way to tour the city. In that case, you can book a local city tour package that offers a means to travel around Singapore and a comprehensive tour of the popular tourist spots on the island. This alternative is also ideal for tourists who are traveling in large groups as a shuttle has a seating capacity for four people up to a large group of 13. From Merlion Park to Gardens by the Bay, you'll be able to enjoy them all while being accompanied by a personal chauffeur who is knowledgeable of all the ins and outs of Singapore.
From Your Hotel Back to Changi Airport
After enjoying all that Singapore has to offer, all good things must come to an end. However, it doesn't mean you have to fret about how you're going to travel back to Changi airport. Booking your airport transport in advance can cap off your Singapore vacation in a stress-free way. Through a shuttle service, you can relax as your driver takes you to the airport just in time for your flight.
Where to Book an Airport Transfer Service in Singapore?
Not sure where you can find a reliable airport shuttle service in Singapore? At MaxiTaxi, we don't just provide transport services but also local city tour packages that enable you to enjoy the sights and scenery without having to worry about how you'll get to your next destination. Our 24-hour customer service can also accommodate your bookings anytime and anywhere you want to go.
Are you planning a visit to Singapore soon? Book a shuttle service in advance to ensure a smooth and timely arrival at your destination. If you have questions about our services and rates, you can drop us a message. Our customer service team will contact you as soon as possible.