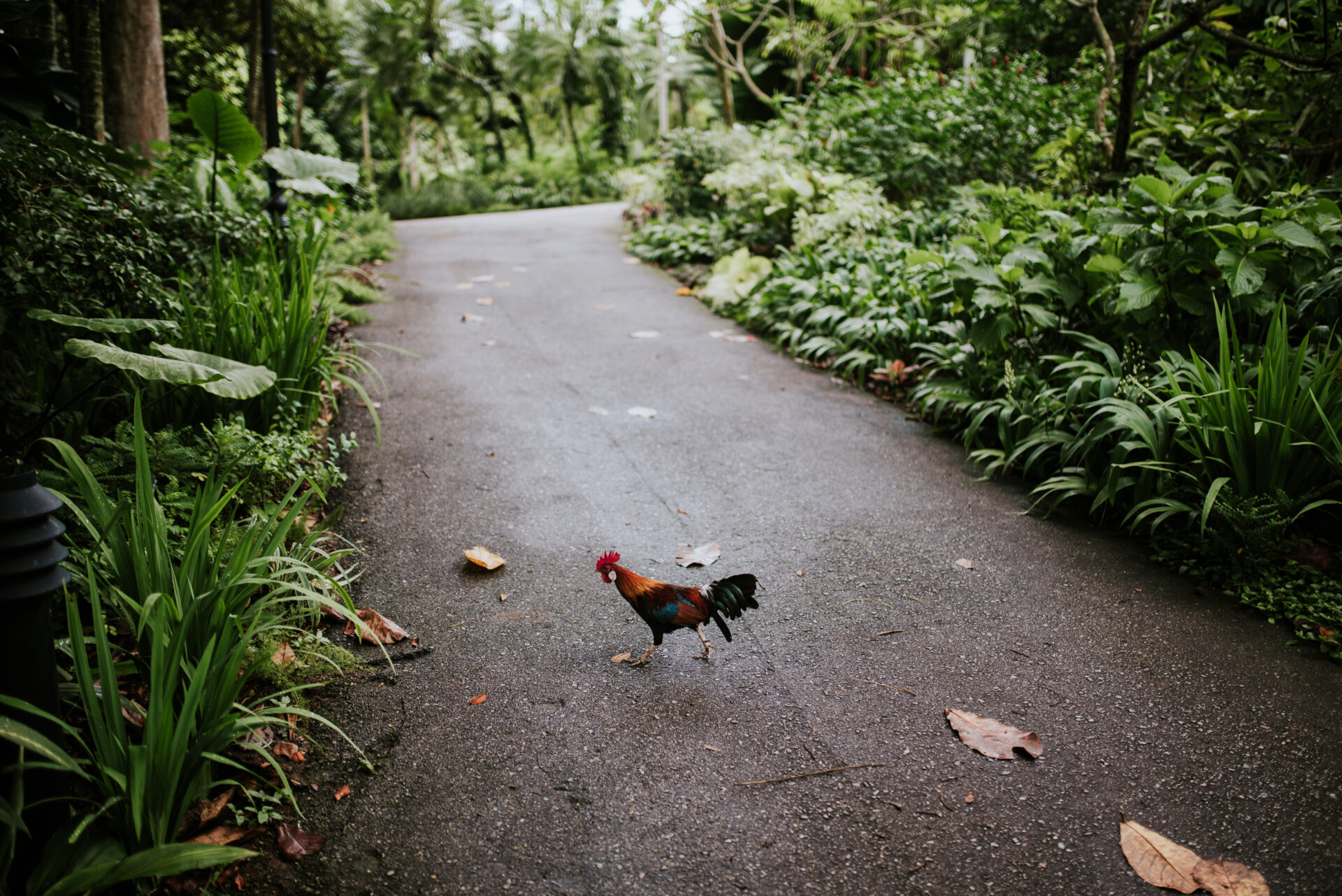 Singapore is a melting pot of culture steeped with historical influences from all around Southeast Asia. With its racial diversity and motley of traditions, it's a city that has embraced multiculturalism in many ways. Tourists visiting Singapore will have no shortage of things to do, food to savour, sights to take in, and places to tour about. And with social media being popular, visiting trendy places have also become one of the must-dos when it comes to travelling.
In this blog, we'll share a few places which are highly Instagrammable, or little hidden gems which not many tourists know about.
Street Art Appreciation
While Singapore is known for its strict stance on graffiti, a visit to Haji Lane may lead you to think otherwise. Walk down the little lanes around the area and you'll find bursts of colourful street art decorating the arena. They make for great photo-taking spots! Here, you'll find tourists and locals alike as they revel in the distinctive atmosphere of Haji Lane.
Once you've had your fill of Instagram snapshots, check out the ample selections of boutique stores and hipster cafes lining the quaint district.
Contrasting Architecture
The architecture of the Singapore landscape is truly a unique one. Given its modern branding around the world, tourists in Singapore may be surprised by the contrast between different buildings and architectural structures. Old, conservation homes stand shoulder to shoulder with towering commercial superstructures in the Central Business District (CBD), and you'll also find nuggets of historical artifacts along the way.
Experience a blast to the past as you visit Chinatown, where Chinese shophouses serve as cafes or retail outlets today. Or tour iconic Peranakan houses in Katong and Joo Chiat. Keep your camera on ready as there will be rows of pretty accented tiles and colourful structures throughout the city.
Islands Within an Island
Get ready for a fun-filled day out in Sentosa Island – an island within the island state of Singapore. Here, you'll probably spend an entire day surrounded by pristine beaches and fast-paced adventures. Get an adrenaline rush at Universal Studios Singapore, or try experiences such as go-karting, fly gravity-free, zoom down the ziplines, and more. More than 30 attractions await you.
For something a little more rustic, you can head down to Pulau Ubin, one of the locals' best-kept secrets. Meaning 'granite island', it was known for its granite quarries in the early settlement years. Today, this island is a favourite spot for nature lovers where you'll be able to discover abundant wildlife and lush greenery. You will need to enter Pulau Ubin via a bumboat ride.
Shop Till You Drop
From gadgets to fashion apparels to accessories, you'll be able to shop for a wide array of the latest trends. Being a metropolitan hub means you can pick up the latest products the market has to offer. Funan Mall boasts high-tech features and features many electronic distributors where you can find the latest tech brands. Or head down to Orchard Road for some serious retail therapy – filled with high-end boutiques and local retail brands.
For a truly Singapore experience, hop over to the nearby Bugis Street and get a taste of affordable street culture and the trendiest looks.
Gastronomic Adventures
You can't say you've experienced Singapore until you had your fill of local eats. With its rich heritage and culture, you can find cuisines hailing from all ends of the world. Whether it's Asian or Middle Eastern fare, roadside eateries or premium private dining, there's so much the city has to offer in terms of gastronomic delights.
One thing you shouldn't miss is the variety of hawker centres around the island. Here, you'll find affordable local dishes that's bound to whet up a strong appetite. For the more adventurous folks, visit Geylang for some durian-tasting.
Tour the City Effortlessly
The last thing you want on your trip is to spend time worrying about how to get around the city. At MaxiTaxi, we help take this burden away from you. Whether you are visiting Singapore for the first time, or are revisiting your city experiences here, our comprehensive transportation services will bring you from point A to point B effortlessly and affordably.
Book a sightseeing trip to Singapore and tour these hidden gems, and take advantage of our 24/7 on-demand charter services to make your trip a memorable one. Contact us for information on our local city tour packages and more now.