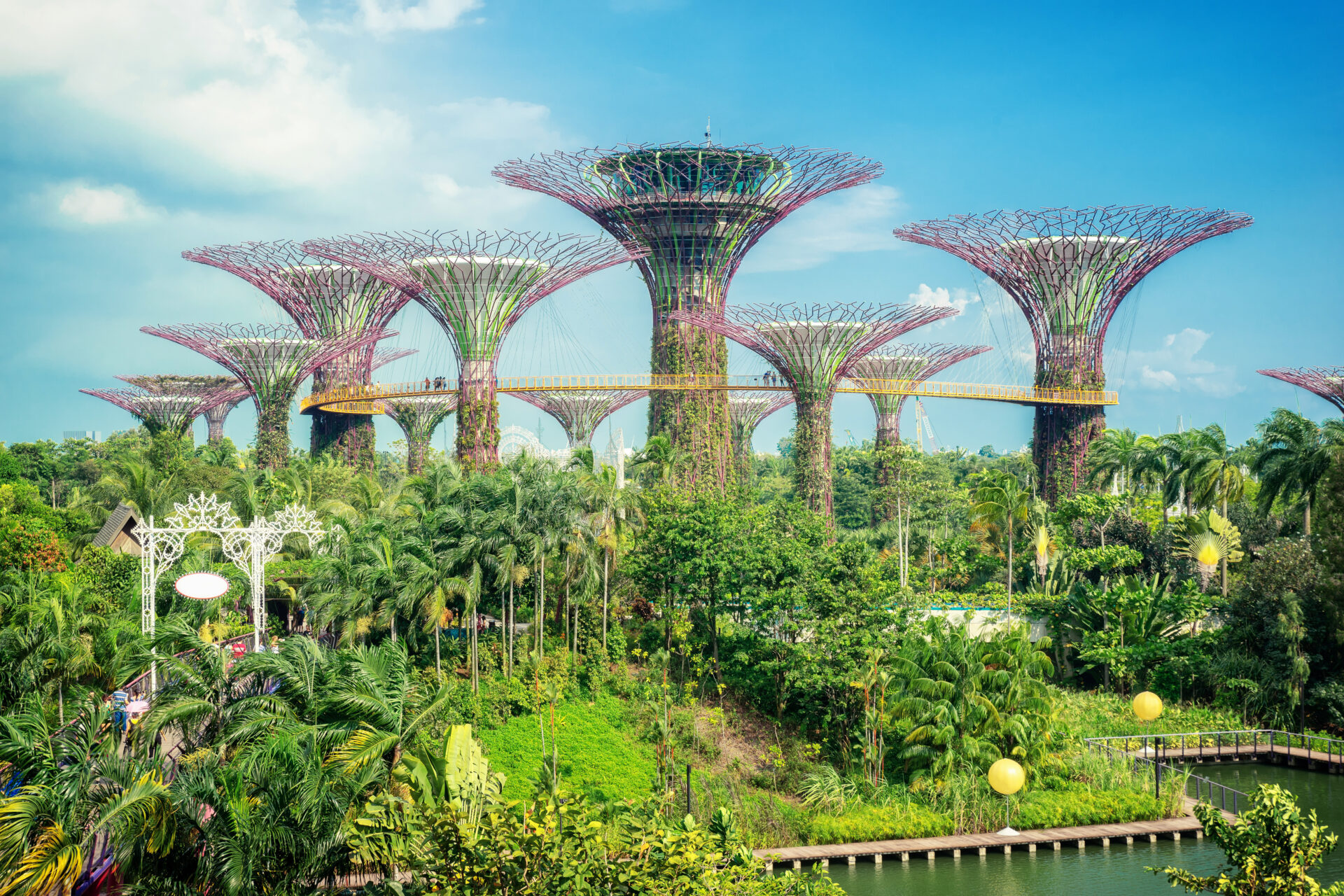 Today, Singapore is considerably different in the post-pandemic world. With the worldwide lockdowns and border closures taking a toll on the tourism sector, the tourism scene is a stark contrast to the days before the global coronavirus outbreak. However, Singapore is a resilient country. Having emerged second as the most visited destination within the Asia Pacific region, the garden city is still a favoured haven for travellers around the world.
For your virgin trip to Singapore, you'll need to discard what you know about first-time visits to this Southeast Asian darling and refer to this blog post instead. Here, we'll share all you need to know before jetsetting right over.
Check Your Entry Eligibility
Before you even book your flight tickets, you'll need to qualify for entry in the first place. With the opening of Vaccinated Travel Lanes (VTLs) in Singapore, you should be able to enter the country without having to quarantine – if you are vaccinated, that is. However, it also depends on which country you're coming from.
Keep yourself updated with the latest SafeTravel rules and regulations at the Immigration & Checkpoint Authority website before you book your flight to Singapore.
Dress Comfortably
Singapore is a relatively humid place. As such, travellers who hail from seasonal climates may find it difficult to adapt, or may come dressed in unsuitable attire. To avoid feeling hot and sticky when touring the country, pack clothing which is lightweight and breathable. The good news is that there are many air-conditioned malls to pop into, should you feel the heat a little too overbearing.
Book Activities Ahead of Time
Given that safe distancing measures have recently loosened up within the city, and with most people still taking a cautious approach when it comes to travelling overseas, you may find some popular activities and places of interest relatively crowded. As a digitally-forward country, you should be able to make a booking for these activities in advance.
Make use of booking platforms such as Klook to find exciting things to do in Singapore to avoid disappointment. You should also check out the latest COVID-19 regulations. For example, though you may be able to visit Sentosa Island for free, entry to the beaches require prior booking. Or take a road trip around Singapore and uncover unique sights and sounds!
Know the Regulations
Every country has its own set of rules, and what you can do at home may not be allowed in Singapore. Furthermore, Singapore is known to be a fine country – both metaphorically and literally. While social media may have done its part to fan the fire to create an uptight reputation, our policies are pretty strict.
Apart from the COVID-19 restrictions, you should keep yourself up to date with the conventions of the country. For example, eating on public transport is not allowed, and so is smoking in most places. Activities such as fishing are only permissible in designated areas. As a multicultural society, you should also be sensitive when interacting with people across different races and be mindful when making a trip to cultural places such as temples in Singapore.
Plan Your Travel
The moment you touch down at Changi Airport, you'll notice a deluge of transportation options in Singapore. From shuttle services to trains to feeder buses to private hire rides, tourists in Singapore don't have to worry about moving around. That said, it is best to learn the difference between each mode. MRT trains will take you on a trip around the island with its seamless connectivity, but you'll need to familiarise yourself with the map. The same goes for the buses. For these modes, you'll need to purchase an EZ-Link card, which has a preloaded value to facilitate your travelling. Otherwise, you can also consider going around in a taxi. These metred ride-hailing services are accessible via apps such as Grab, which also provides on-demand private hire services.
While Singapore's transport system is quite efficient and easy to understand, all these options can still be daunting to a first-time traveller like yourself. To help you navigate through the challenges of having a ride when you need it, consider booking a charter service to bring you around the island or to places where you need to be on time – such as the airport.
At MaxiTaxi, we offer a wide range of charter services such as top-class airport transfer services and maxi cab booking that gives you a comfortable and spacious ride. You can even arrange for a personalised tour around Singapore. To keep you safe and protected, every ride is also duly sanitised and kept hygienic at all times.
With loads of fun activities to do all year round, you'll never find yourself bored or out of things to do. Go forth and book a short trip to Singapore now!