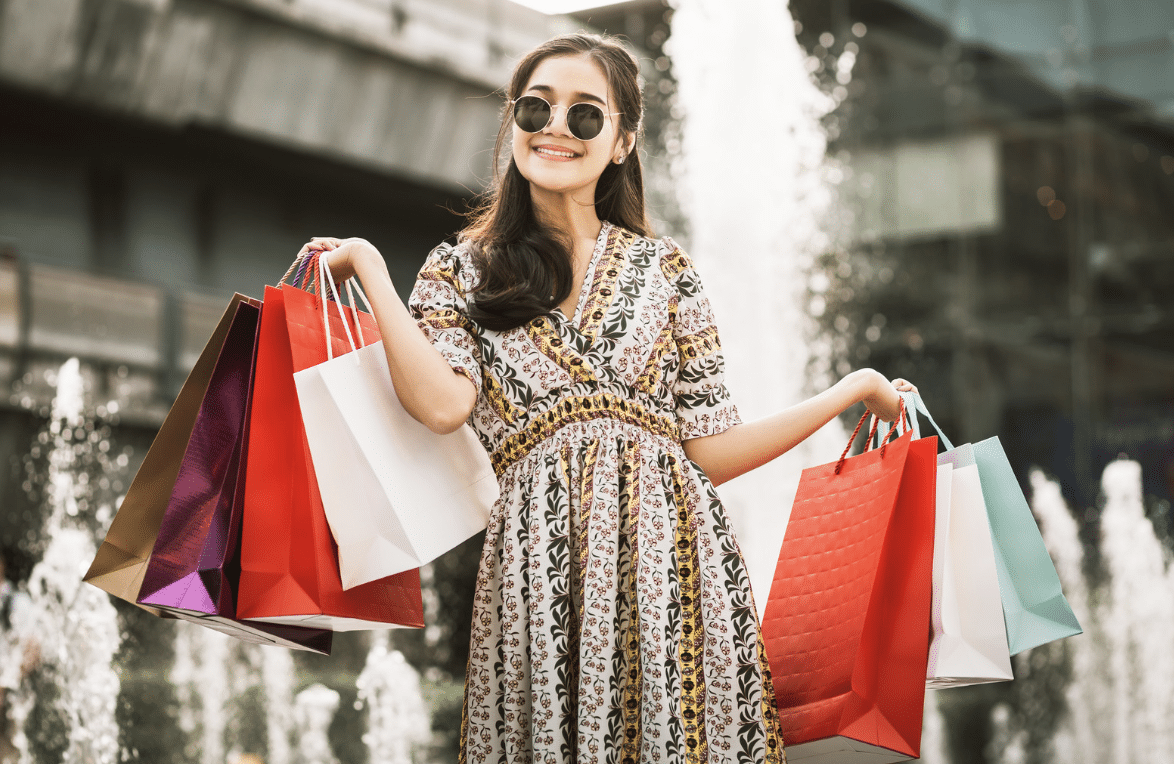 Singapore is a dream come true for shoppers. It's a place where world-class brands meet street fashion, and luxury malls stand beside vibrant markets. No matter what your shopping list holds or your budget dictates, Singapore has something for everyone.
In this guide, we will take you on a tour of the best places to go shopping in this bustling city-state, from high-end shopping districts to budget-friendly street markets. So, get ready to explore and discover what makes shopping in Singapore a truly exciting adventure.
1. Orchard Road
Without question, no shopping trip to Singapore is complete without visiting Orchard Road. Revered as the city's retail heart, this bustling boulevard stretches over two kilometres, offering an endless selection of shopping opportunities. Whether you're a brand enthusiast or a style-conscious trendsetter, you'll find your heart's desire in the string of famous shopping malls lining Orchard Road.
One standout example is ION Orchard, home to over 300 retail, F&B, and entertainment stores. From high-fashion brands like Gucci and Prada to unique boutiques and collectibles, this shopping mall in Singapore leaves no stone unturned in satisfying every taste.
2. Bugis Street
When it comes to affordable shopping, Bugis Street has no parallel. Packed with vibrant stalls selling inexpensive fashion, accessories, and food, this bustling market is a paradise for bargain hunters. The eclectic variety of goods at Bugis Street seamlessly blends tradition with modernity, offering shoppers a unique and memorable experience.
From trendsetting fashion wear to traditional artefacts, and from delicious street food to a plethora of charming souvenir options, Bugis Street guarantees a shopping adventure unlike any other.
3. Marina Bay Sands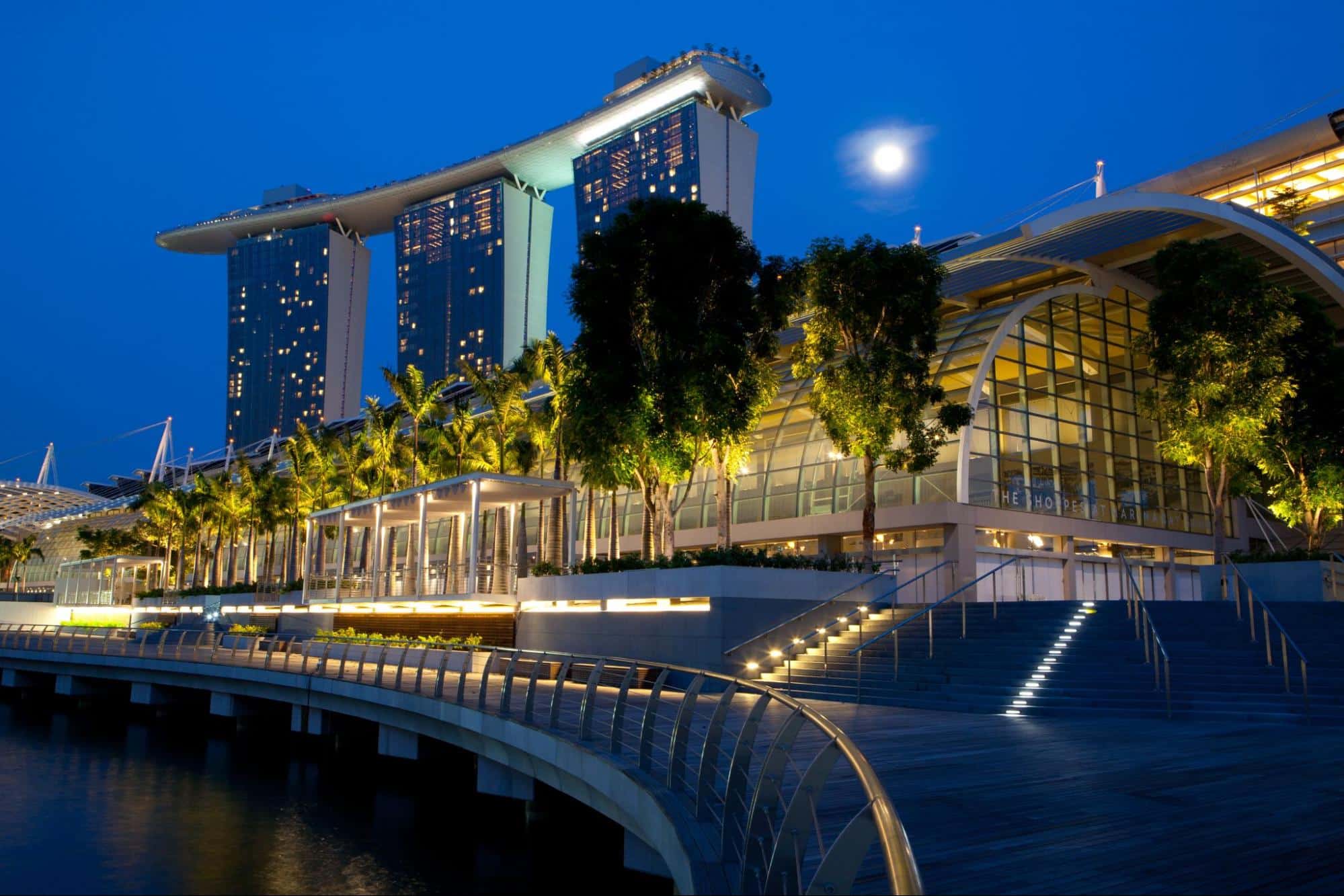 For seekers of luxury and exclusivity, Marina Bay Sands presents the ultimate shopping destination. With its striking architecture and opulent interiors, this complex is more than just a shopping mall in Singapore. It's an emblem of grandeur that houses a plethora of world-renowned luxury brands, such as Louis Vuitton, Chanel, and Cartier.
Shopping at Marina Bay Sands transcends the ordinary. With each step, you're immersed in an atmosphere of elegance and sophistication, making your shopping spree a memorable indulgence.
4. VivoCity

Located near Sentosa Island, VivoCity offers a unique blend of retail and entertainment. As Singapore's largest shopping mall, it's a vibrant hub teeming with fashion outlets, restaurants, and cinemas. Beyond its vast selection of stores, VivoCity captivates visitors with its distinctive architecture and an inviting rooftop garden that provides breathtaking views of Sentosa and the surrounding sea.
Whether you're searching for the latest fashion trends, and mouth-watering cuisine, or simply wish to enjoy a leisurely stroll with a view, VivoCity makes for an unrivalled shopping destination.
5. Tanjong Pagar
Not just known for its vibrant nightlife and dining options, Tanjong Pagar is also a delightful shopping destination. Featuring unique boutiques selling vintage items and dozens of small independently-owned stores offering local handicrafts, the neighbourhood brings a unique twist to shopping in Singapore. Soak in the view of the traditional two- and three-storey historic shophouses around you as you shop, while indulging in modern retail therapy.
Maxi Taxi: Your Companion for a Seamless Shopping Experience
To truly immerse yourself in Singapore's shopping splendour, a comfortable and reliable mode of transport, such as a personal limousine service, is essential. Maxi Taxi's private chauffeur service in Singapore promises a seamless shopping journey. Our expert chauffeurs are dedicated to delivering a luxurious, worry-free excursion between your shopping destinations, turning your retail therapy into an absolute pleasure.
Whether you're a local seeking the perfect gift, a tourist looking for city sightseeing tours in Singapore, or anyone looking to explore Singapore's historical sites, Maxi Taxi provides the most reliable private transport services around. You can trust Maxi Taxi to take care of your travel needs while you explore Singapore's dazzling shopping scene.