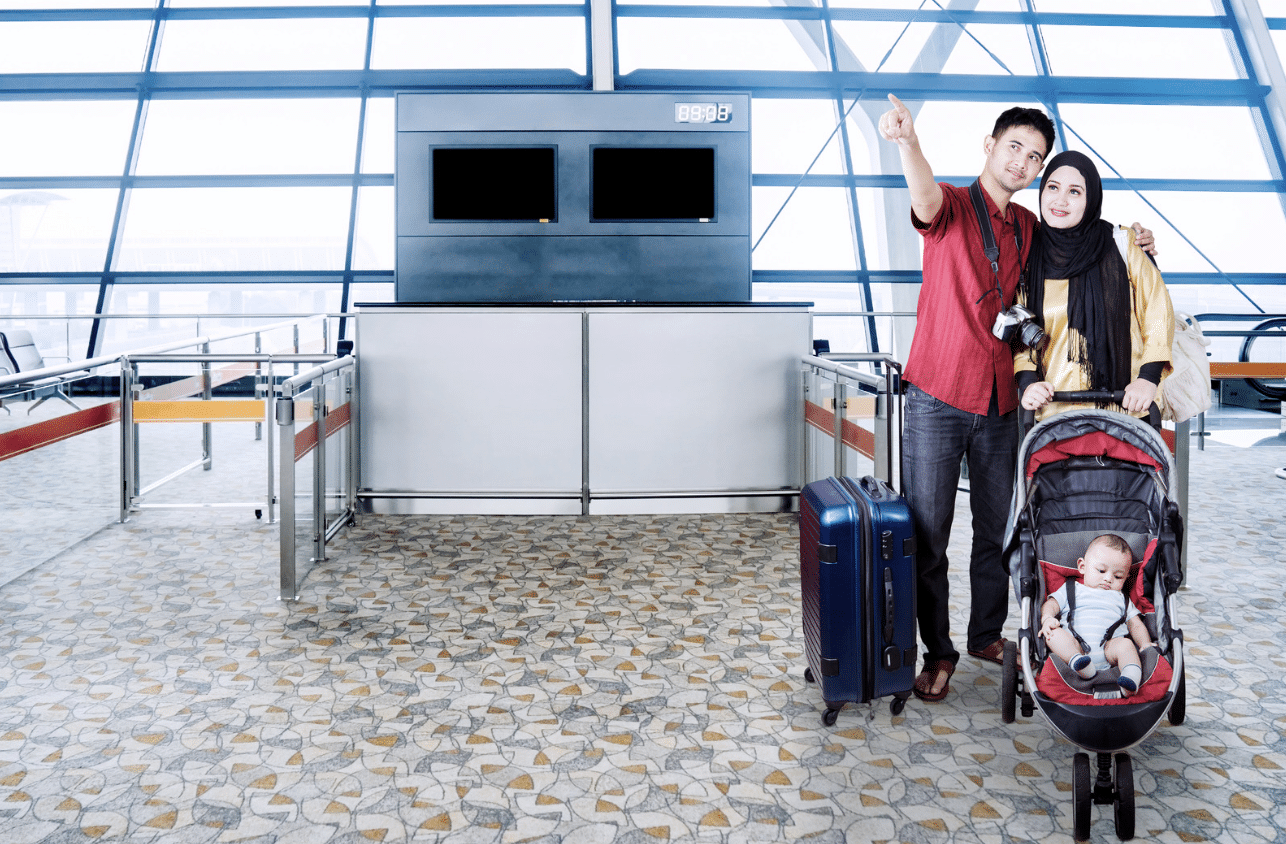 Calling all travellers! We get it; planning a trip to the lively city of Singapore with kids can be both exciting and a bit daunting. It's not just about anticipating the fun and adventure but also ensuring a smooth journey, particularly when you are travelling with little ones.
In this blog, we cover the essential tips on how to travel with a stroller and choosing child-friendly attractions in Singapore, all so you can have a joyful trip.
Preparing for Your Flight to Singapore
Before you embark on your adventure in the vibrant city of Singapore, it's essential to ensure that every aspect of your journey is well-planned, especially when travelling with children.
The key to a successful trip lies in meticulous preparation, and here's how you can make it happen:
1. Choosing the Ideal Travel Stroller and Packing Essentials
Embarking on a journey with young children necessitates meticulous preparation. From choosing the perfect stroller to packing essential items, here are the things you need to consider before boarding the airplane:
Select a Stroller that Fits the Bill
To ensure that you can bring a stroller on the airplane, opt for a compact, foldable stroller that complies with airline regulations. This is because most airlines have specific guidelines regarding the size and type of strollers allowed in the cabin. Following this will make transitions more seamless.
For example, according to Singapore Airlines, infants are entitled to check-in up to 10kg* of luggage or one piece of baggage weighing up to 23kg/32kg*. This generous allowance also extends to include a fully collapsible stroller and car seat. Alternatively, you can opt to bring a compact, foldable, lightweight stroller into the cabin with you.
Also, it's worth noting that if your itinerary includes a Scoot airplane, please be aware that for all Scoot flights, strollers must be checked in at the aerobridge if cabin compartment space is limited.
Essentials for Your Little One
Ensure that your travel packing list includes indispensable items such as:
Baby Wipes: For quick clean-ups and refreshing moments.
Snacks: Keep hunger pangs at bay with nutritious and easy-to-carry snacks.
Toys: Pack a few of their favourite toys to keep the entertainment going.
2. Navigate Airport Procedures with Kids Seamlessly
Sailing through airport procedures with children can be a breeze with some foresight and preparation. Here's how you can facilitate a smooth transition:
Research Family-Friendly Facilities: Before your trip, look up the airport's amenities, like family lounges that cater specifically to families.
Quick Stroller Stowing Skills: Learn the trick to swiftly folding and stowing your stroller to save precious time when boarding the airplane.
Utilise Family Queues: Where available, take advantage of family-friendly queues to expedite the check-in process, helping you move seamlessly with the kids.
Stress-Free Time in Singapore with Your Little One
Now that you've landed in the captivating city of Singapore with your little adventurers, it's time to dive into the myriad of experiences this enchanting destination has to offer. As you explore Singapore with your children, your focus naturally shifts towards creating memories that blend comfort and fun seamlessly.
Sure, Singapore boasts some of the best shopping destinations, but if you are not up for dragging your kids along your shopping sprees, consider the following:
1. Child-Friendly Stops
Singapore opens its arms to families with a plethora of child-friendly attractions and accommodations. Here are some stops that are not to be missed, all the more enjoyable with a travel stroller in tow:
Universal Studios: Dive into a world of thrill and excitement with attractions suited for both young and old.
Gardens by the Bay: Experience the mesmerising floral displays, offering a tranquil yet fascinating excursion for the family.
2. Stroller Navigation in Singapore
Navigating the bustling streets of Singapore with a travel stroller can be a breeze with the right strategies. To ensure a smooth and enjoyable experience, consider these tips:
Select Stroller-Friendly Paths: Opt for routes that are best known to be stroller-friendly, allowing you to avoid crowded areas and enjoy a more relaxed exploration with your child.
Utilise Stroller Rentals: Many attractions like Universal Studios Singapore offer stroller rental services, presenting a convenient option should you prefer not to carry yours around throughout the day. This service can also be a lifesaver if you encounter unexpected challenges with your stroller.
Plan Your Route Wisely: To avoid the hustle and bustle, try to plan your visits during off-peak hours, and research in advance the best paths that cater to families with strollers.
3. Safety Measures
While you embark on your city adventure, maintaining your child's safety should be your top priority. Follow these guidelines to ensure a joyful and secure journey in the dynamic city of Singapore:
Utilise Stroller Safety Features: Make the most of the safety features provided by your travel stroller, such as harnesses and brakes, to keep your child secure as you explore.
Stay Vigilant: Remain alert and conscious of your surroundings at all times, particularly in bustling areas of the city, to prevent any potential hazards.
Learn Safety Protocols: Before visiting different attractions, familiarise yourself with their specific safety guidelines and facilities to ensure a seamless and safe experience.
Crafting Beautiful Singapore Memories with Maxi Taxi
Embarking on a journey with your children to the vibrant city of Singapore is a great opportunity to forge unforgettable memories. It's not merely about the destinations but the joyous journey in between, where every moment counts.
Do you prefer not to leverage the different modes of transport in Singapore but want to venture the little Red Dot in comfort? At Maxi Taxi, we facilitate smooth transitions from one exciting destination to another, even with a travel stroller in tow. Make your family trip as comfortable as possible with our 7-seater maxi cab and other transport services. As you traverse through the city's picturesque landscapes, let the little ones marvel at the sights from the comfort of our well-equipped cabs.
Ready to experience the ease and convenience we offer? It's time to book a maxi cab in Singapore with Maxi Taxi, your family's trusted ally in crafting delightful narratives, one beautiful memory at a time.