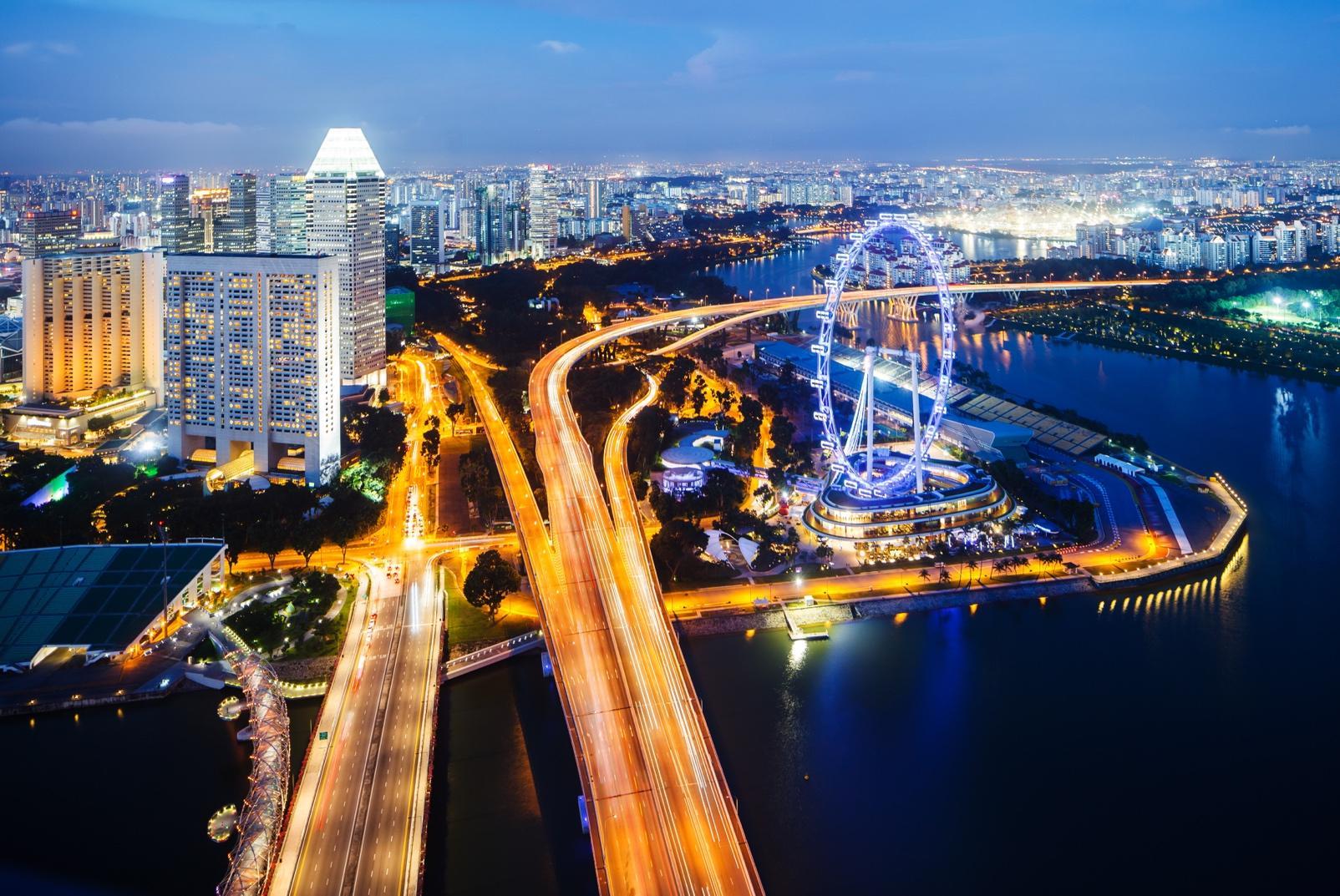 Singapore has an ultra-efficient transport system that provides people with convenient ways to get from one point to another. The Land Transportation Authority Singapore has done a great job in planning, designing, and building the public transport system in Singapore. From buses to the easily accessible train system, locals and tourists can enjoy the ease of roaming around the island. Therefore, stating that it is effortless to get around Singapore without getting lost is an understatement. However, in order to reap the benefits and efficiency of Singapore's transport, it's important to learn how they work.
If you're a tourist visiting Singapore, making the most out of public transportation in Singapore can help you navigate the island skilfully. Getting oriented with the different modes of public transport in Singapore is the best way to fully grasp how everything works. We've compiled a comparative guide that can help you weigh the pros and cons of each transportation type.
1. Trains
Singapore's Mass Rapid Transit (MRT) is one of the main modes of transportation in the country. Although it's Southeast Asia's oldest metro system, having commenced its operations in 1987, it didn't stop from improving and embracing new technology. Currently, it's a fully-automated rapid transit system that has the most comprehensive and extensive driverless train system worldwide.
Pros
A comprehensive rail network is helpful for locals and tourists alike. Singapore train transport is a great alternative to private transport as they are beneficial to commuters. It operates from 5:30 am to around 12 midnight. The MRT systems are also easy to understand as each train and train station offer navigation instructions – very helpful if you're a traveler. This mode of public transport also allows you to bypass the Singapore traffic so you just might be able to get to your location faster if there is a direct route. But that's not all! Just like the clean, green city of Singapore, the trains are well-maintained, clean, and hygienic. Cost-wise, MRT ticket fares are affordable too, with kids and the elderly gaining access to cheaper prices.
Cons
Despite its many benefits, Singapore's MRT also has some drawbacks. One of the cons is it can be crowded, especially during peak hours. This means that the trains can get a bit noisy and packed at times, removing any chances of enjoying some much-needed privacy. There are also instances when it takes a while to purchase train tickets due to long queues. Delays may also occur, especially when the trains have technical malfunctions or breakdowns. 
2. Buses
The SMRT Buses, Tower Transit Singapore, Go-Ahead Singapore, and SBS Transit are the four primary bus companies operating in Singapore. These buses operate from as early as 5:30 am until past midnight depending on the bus service. They cover different areas of Singapore and are perfect if you want to explore every corner of the island.  
Pros
Aside from the MRT, buses are another one of Singapore's most common types of transport. They are convenient and efficient if you want a mode of transportation that allows you to enjoy Singapore's beauty while you're traveling. The buses in Singapore are air conditioned which is helpful given Singapore's tropical weather. Most buses are spacious enough to accommodate baby strollers and are wheelchair accessible. When it comes to the price, bus fares are relatively cheaper compared to taxis and the MRT. 
Cons
One common issue that most locals and travellers have with this mode of transport is that it takes too long for the buses to arrive. It may take 15 minutes or more before you are able to board the bus, and there might be instances where buses don't arrive for long only to have 2 to 3 buses arrive at the same time. Therefore, it may not be suitable if you're in a rush or you don't have extra time to wait. Just like the trains, buses are sometimes full during the peak hours, making it difficult to find one that can accommodate you.
3. Taxis
Taxis are also one of the many modes of public transportation in Singapore. About 15,000 taxis operate from day to night in the streets of Singapore. You can find one at taxi stands, you can flag them down, or book from one on their apps. It's a great alternative if you want to travel in peace or when you're traveling with all your baggage.
Pros
Taxis in Singapore are ideal transportation options if you want to travel to destinations that the MRT and buses don't cover. Unlike the slight discomfort commuters need to face when they use public transportation, taxis are a good option if you want to travel comfortably and in private. Singapore taxis are air conditioned and have enough room for any baggage or luggage you're carrying. It's also a peaceful way to travel if you have little ones travelling with you.
Cons
Taxi fares are a bit more expensive compared to bus and MRT tickets. They charge a minimum metered fare; however, the surcharges vary depending on the time and distance you're traveling. Surcharges are higher during peak hours and when you travel to and from certain areas such as Changi Airport, Marina Bay Sands, Resorts World, and similar areas. Taxis are also difficult to flag down during the rush hour or if you are in a relatively isolated place.
4. Private Hire Vehicles
Another way to travel around Singapore is through private hire vehicles. This mode of transportation offers point-to-point and direct commute services for clients – locals or travelers who prefer a faster and more convenient way to travel.
Pros
Private hire vehicles are versatile modes of Singapore transport as they provide clients with a variety of vehicle options depending on their needs. Whether you're traveling for leisure or you're in Singapore for a business trip, private hire vehicle companies are sure to have the perfect vehicle for you. Many private hire vehicles are usually spacious and can even provide van transport in Singapore for tourists traveling in large groups. If you're traveling with individuals with disabilities, there are private hire vehicles available that offer van services for wheelchair transport too. You'll be driven by professionally-trained chauffeurs who are knowledgeable in the ins and outs of the city so you can rest assured that you'll get to your desired location in a blink of an eye. 
Cons
Unlike taxis, you need to book in advance if you want to travel via private hire vehicles. While advance booking may be required, the response time to bookings and enquiries is usually fast to avoid making the clients wait.
Booking a Van Transportation with MaxiTaxi Singapore
If you're traveling in and around Singapore, book a vehicle with MaxiTaxi. We provide superior transport services for local and foreign travelers. We offer wheelchair transport, Maxi Cab rentals, personal chauffeur, and van transport services throughout Singapore. Our team of hospitable drivers and chauffeurs are available to drive you safely around the city. Choose from our large vehicle fleet and book a ride with MaxiTaxi.