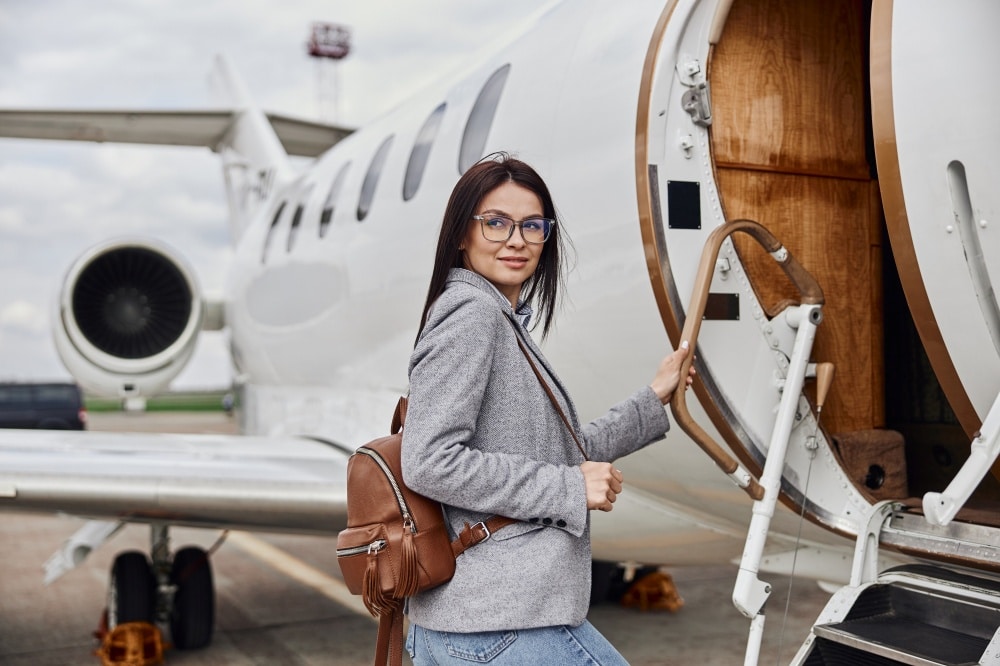 Luxury travel isn't just about reaching your destination; it's about embracing the journey itself. It's a chance to unwind, pamper yourself, and experience the extraordinary. And Singapore, renowned for its blend of modernity and tradition, is the perfect backdrop for such opulent adventures.
In this guide, we'll delve into the art of luxury travel, helping you plan an unforgettable trip that indulges your senses from start to finish.
Embracing Comfort, Elegance, and Sophistication For Luxury Travel
In the fast-paced hustle of everyday life, a luxury journey is a cherished escape. Imagine leaving behind work stress and deadlines, replacing them with serene moments in plush seats and the taste of fine champagne as you cruise through the air or streets. In the world of luxury travel, stress vanishes, and you're enveloped in service excellence, where every need is met with grace. Your journey becomes a symphony of serenity, all you have to do is sit back and let the world pass by while crafting beautiful memories at every turn.
Benefits of Luxury Transportation Services
Luxury transportation services bring a wealth of advantages to your travel experience. Here are five key benefits that can transform your journey:
1. Unparalleled Comfort
Whether you're soaring above the clouds in a private jet or cruising through the city in a high-end car, luxury transportation ensures that you travel in utmost comfort.
2. Effortless Convenience
Forget the hassles of crowded airports or navigating unfamiliar roads. Luxury transport offers a seamless, stress-free journey.
3. Privacy and Exclusivity
Enjoy the privacy and exclusivity you deserve, whether it's the serene seclusion of a private jet cabin as you soar above the clouds or the lavish interior of a luxurious limousine chauffeuring you through the city's bustling streets. Experience the epitome of sophisticated travel designed to cater to your every need.
4. Customised Experience
Tailor your travel experience to your liking with the freedom to choose your vehicle, whether it's a sleek sports car, a spacious limousine, or a private jet for air travel. You also have the flexibility to craft your itinerary, ensuring that every aspect of your journey reflects your unique preferences and desires. It's a personalised travel experience designed entirely around you.
5. Professional Service
Expert chauffeurs and pilots provide top-notch service, ensuring your safety and satisfaction throughout the journey.
Modes of High-End Transportation
As a luxury traveller, you deserve nothing but the best. Elevate your travel experience by considering high-end transportation options:
1. Private Jets
For the ultimate luxury experience when travelling by air, consider booking a private jet. This option guarantees privacy, flexibility, and unparalleled comfort. You can tailor your flight to your schedule, avoid crowded airports, and arrive at your destination feeling refreshed and relaxed. It's the epitome of sophistication in the skies.
2. Luxury Cars
Luxury cars aren't just vehicles; they're an extension of your style and status. Choose from a range of opulent vehicles that cater to your preferences, whether it's a sleek sports car or a spacious limousine packed full of features. Enjoy the smooth ride and arrive at your destination in style, leaving a lasting impression. If you're considering hiring a limo for your travels, it's essential to conduct thorough research on chartering a limousine in Singapore. This is to ensure you engage the best limousine service the city has to offer, and one such top-notch option is Maxi Taxi's limousine service.
3. Chauffeur Services
Combine the benefits of a luxury car with the convenience of a personal driver through Maxi Taxi's personal chauffeur services. Experienced chauffeurs ensure your safety and comfort, allowing you to focus on enjoying the journey. It's a stress-free way to explore your destination.
Choosing Your Luxury Transportation
Selecting the right provider is pivotal for a seamless luxury travel experience. Maxi Taxi has earned its reputation for unwavering professionalism, round-the-clock availability, and a wide array of comprehensive services. As a distinguished provider of limousine services, personal chauffeur services, and private transport services in Singapore, Maxi Taxi guarantees that you can travel in elegance, all while having complete confidence that every aspect of your luxury journey is handled with meticulous care.