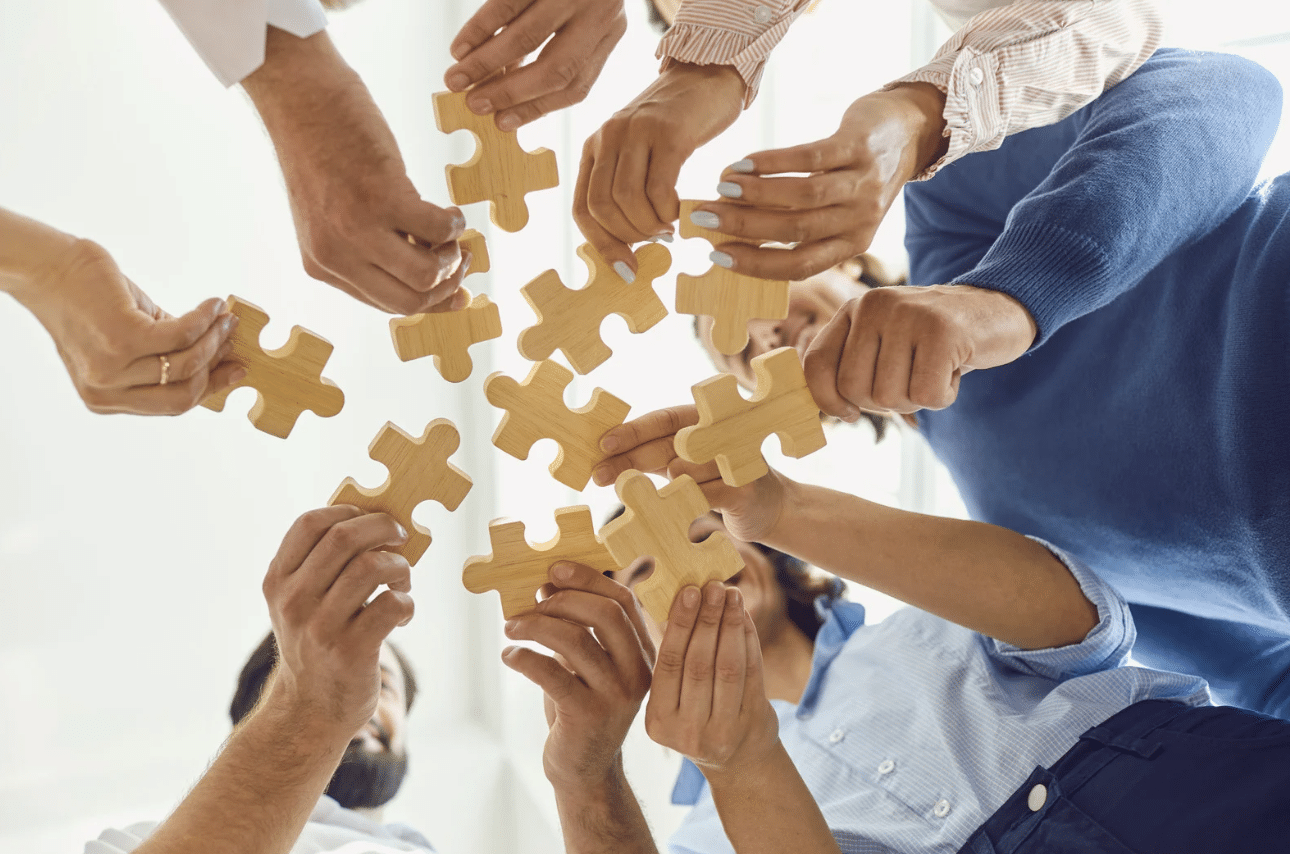 Team building is more than a series of activities; it's a strategic initiative that cultivates unity and boosts productivity. In today's fast-paced corporate environment, fostering a sense of camaraderie amongst team members is vital, making engaging team-building activities a necessity.
In this blog, we'll delve into strategies and tips that will assist you in planning a dynamic day out, helping to energise your team and create lasting bonds.
1. Take Your Team Building Activities Outdoors
One surefire way to make your team building day unforgettable is to step out of the mundane office environment. Engage your team in activities that are not just different but are set in new, refreshing locations.
Here's where team bonding activities set in outdoor spaces come into play, making a difference in how your team perceives, participates, and ultimately benefits from the day's activities.
2. Consider Various Team Building Activities To Try
There's a vast range of outdoor team-building activities that you can engage your team in, depending on your objectives. Whether it's a challenging scavenger hunt across Singapore or a serene team picnic at the Singapore Botanic Gardens, the possibilities are endless.
For a more adventurous day out, consider a day of dragon boating or an afternoon at the Mega Adventure Park located at Sentosa Island. These activities not only build trust and teamwork but also offer a day of fun and adventure that your team will remember.
3. Elevate Your Team Building Day with a Luxurious Ride
Travelling from one location to another can become a significant part of the day. To elevate this experience, consider minibus rentals. With a chartered bus in Singapore, such as the service provided by Maxi Taxi, you can ensure your team travels in style, comfort, and, most importantly, together.
In addition, Maxi Taxi's minibus shuttle service is not just about providing transportation services. We also add to the day's theme of unity and teamwork. Imagine your team chatting, laughing, and bonding on the luxurious ride between locations. It's like team-building on the move—an experience your team won't quickly forget!
4. Consider Minibus Rental For Your Team Building Day in Singapore
With Maxi Taxi's minibus rental in Singapore, settling the logistics of transportation for your team-building day will be a breeze. Our services are punctual, reliable, and perfect for groups, be it tourists, locals, or professionals from corporations.
Moreover, the spacious and comfortable minibuses ensure that the team has a comfortable ride, no matter where you're headed, be it a city tour of trendy places in the heart of Singapore or a secluded beach for a day of fun. Plus, it means less time worrying about logistics and more time focusing on the team-building activities and the objectives you have set for the day.
Elevate Your Team Building Day with Maxi Taxi
Maxi Taxi prides itself on providing premier minibus rental services in Singapore. Committed to meeting your transportation needs with the utmost comfort, safety, and style, our minibuses are spacious and equipped with all the necessary amenities to ensure a relaxing journey.
As you prepare for your unforgettable team-building day, let Maxi Taxi handle your transportation needs. Regardless of the size of your group, we have the perfect solution to make your journey as enjoyable as the destination itself. Hiring Maxi Taxi is more than just securing a ride; it's about creating a memorable experience to enhance your team building day.
Planning your next team-building day? Choose Maxi Taxi for your transportation services. We're more than just a chartered bus service in Singapore; we're your partners in creating memorable team building experiences. Get in touch with us today to make your next team-building day truly unforgettable!