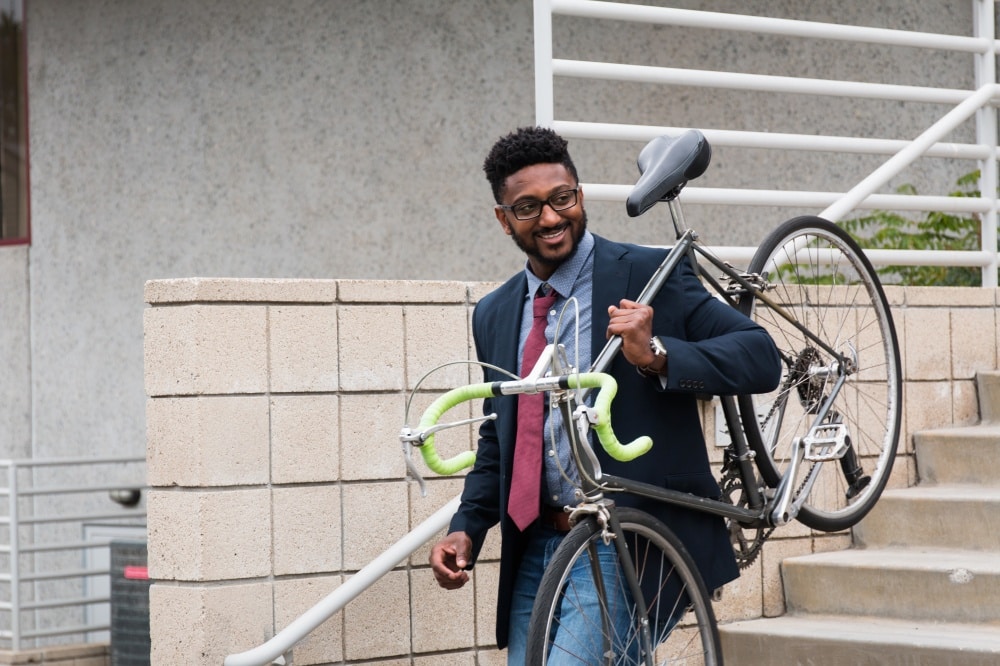 If you're a cycling enthusiast planning a trip to Singapore, you might be wondering how to bring your beloved bicycle along for the trip. Whether you want to explore the city's scenic routes or take part in cycling events, this guide will walk you through everything you need to know about how you can pack and carry your bicycle onboard an international flight, and navigate Singapore's streets on two wheels.
Flying with Your Bicycle to Singapore
Flying with a bicycle requires some preparation to ensure it arrives in Singapore safe and sound.
1. How to Pack Your Bicycle for Flight
Most airlines, including Singapore Airlines, accept bicycles as non-standard check-in baggage. To make sure your bicycle is ready for the journey, follow these packing requirements:
Use a Suitable Case: Pack your bicycle in a hardside bicycle case, a sturdy cardboard box, or a padded protective case designed for transportation.
Secure the Handlebars: Make sure the handlebars are secured parallel to the frame to prevent damage during transit.
Remove Pedals and Extensions: Take off the pedals and any other parts with extensions to reduce the bike's overall size.
No Protruding Parts: Ensure that no part of the bicycle protrudes from the case, as this can lead to damage during handling.
Deflate the Tires: Deflate the bicycle tires to prevent any pressure-related issues during the flight.
2. Checking In Your Bicycle with the Airline
When you arrive at the airport, you'll need to check in your bicycle with the airline. To ensure a smooth check-in process, it's advisable to arrive early and allow ample time for the necessary procedures. Be mindful that in the event your bike exceeds the weight limit, you should be prepared to cover additional charges.
Arriving in Singapore: Bike-Friendly Transportation Services
Landing at Changi Airport Singapore marks the beginning of your exciting travels in the city. After your flight, it's only natural to be yearning for a comfortable way to go to your hotel with your bicycle and luggage in tow. While catching a regular taxi is a viable option, accommodating your bicycle can pose a challenge. That's where bicycle transport services, like those offered by Maxi Taxi, come into play.
1. Seamless Transport Solutions
Max Taxi's bicycle transportation service provides six-seater cars that are designed with cyclists in mind. When you engage a bike transport service, you get the assurance that both you and your bike will be transported safely and comfortably. No need to worry about fitting your bicycle into a standard car's boot.
2. Support in Unforeseen Situations
While it can be thrilling to explore Singapore's diverse cycling routes, unexpected challenges can also occur. Tyre punctures or bicycle breakdowns do happen, especially during longer rides. But with Maxi Taxi's bike transport service just a phone call away, you not only have a reliable partner to assist you back to your hotel but also the assurance of professionalism, comprehensive services, 24/7 availability, and competitive pricing to make your cycling adventure worry-free and memorable.
Maxi Taxi's Bicycle Transport Services
Your cycling adventure in Singapore extends beyond the roads and paths. It's about the peace of mind knowing that your bicycle and your comfort are well taken care of. With bike-friendly transportation options, you can fully enjoy travelling around Singapore with your bicycle, knowing that a comfortable and convenient ride back is just a call away.
For a hassle-free experience, consider Maxi Taxi's bicycle transport service. We understand the importance of your cycling gear and offer a professional and comprehensive solution for transporting your bicycle in Singapore. And if you're looking for more than just bicycle transportation, consider exploring our other services if you need to book a MaxiCab or engage our airport transfer services in Singapore. With Maxi Taxi, your journey in Singapore is not just about getting from one place to another; it's about enjoying every moment, knowing that you have a reliable partner by your side.