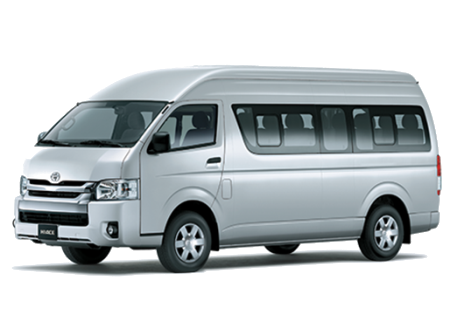 13 Seater Minibus Rentals
Travelling around Singapore with a large group of friends? You see, travelling is supposed to be an activity-filled with joy, laughter, fun and love – and the last thing you want from travelling is to feel like a fish out of water. But among planning, getting there and all things in between, there's a seemingly never-ending list of things to chew over. All these will quickly accelerate into unnecessary anxiety and mental stress, ultimately killing the thrill of the journey.
Here's where our 13 seater minibus rental service comes in. From just $65, Star Travel Limousines brings you a step closer to a stress-free trip. Armed with decades of experience, our certified drivers will take you to and from your destination in unparalleled comfort and style – all without missing a beat.
An Elevated Experience Awaits
Boasting spacious and luxurious interiors, our 13 seater minibuses and vans are undeniably one of the most versatile and practical options among the fleet. Planning to move around with bulky bags and baggage? Our 13 seaters do not compromise on storage spaces either! This is why they are a go-to for bigger crowds.
 
With Star Travel Limousines, Travelling is Now a Breeze
At Star Travel Limousines, our team believes in going to great lengths for every project we shoulder. With quality and transparency at the core of our 13 seater minibus rental services and beyond, we've earned a name for ourselves as one of Singapore's most reliable companies for limousine transportation solutions.
 
Save the hassle of hailing multiple car rides. Rent a 13 seater minibus from Star Travel Limousines and whisk off to your next destination without a hitch today.
 
Have a question or two? We'd love to help! Drop us a message, and we'll be in touch in a jiffy.